ABOUT US
Logistic One Ltd. is a thriving carrier, transporting a variety of products across the country.
0
STATES, CANADA AND MEXICO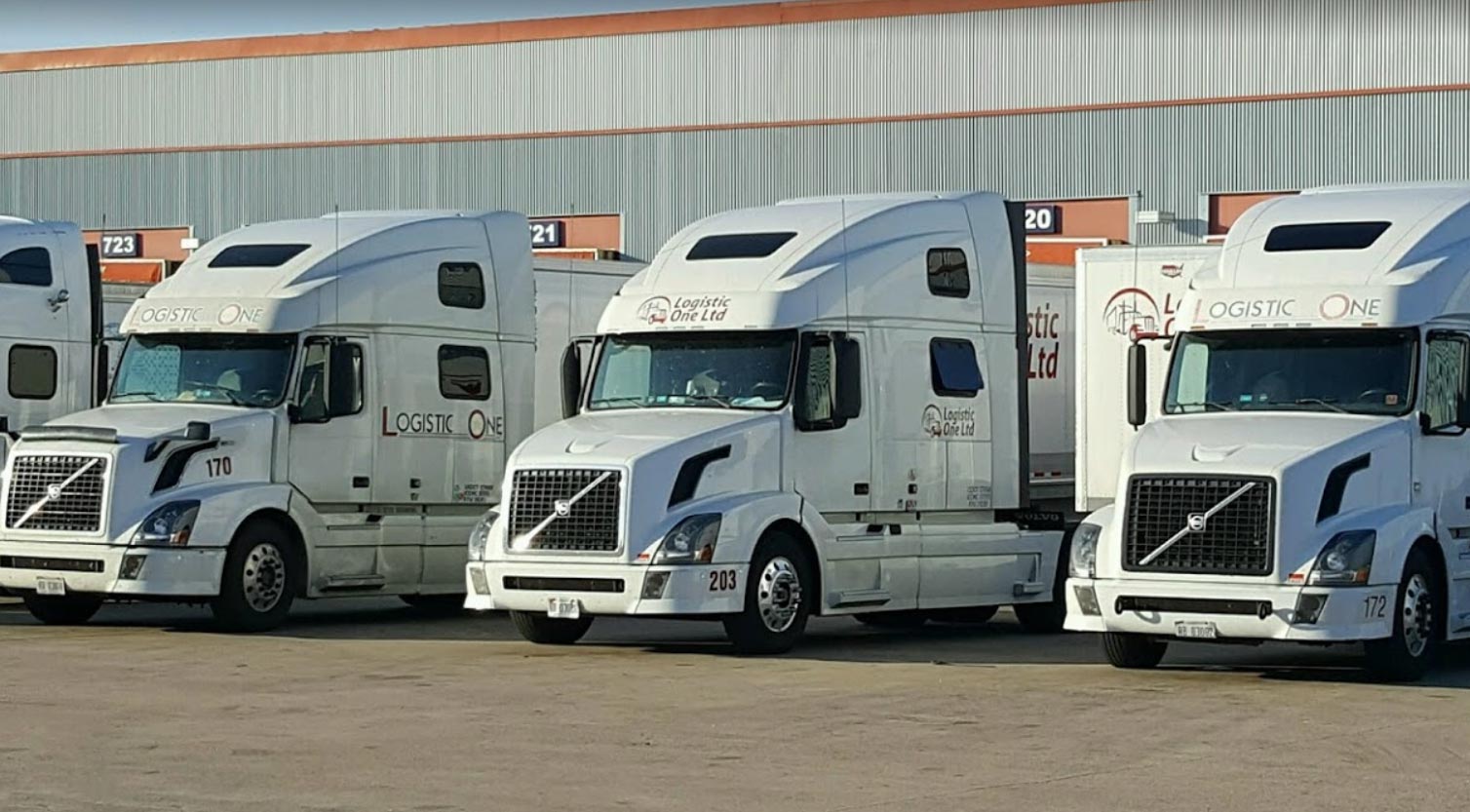 Its continued growth is driven solely by the demand of customers, many of whom are America's premier manufacturers. And although their transportation needs differ, they all have one requirement in common: consistent high-quality service.
To the people who make up Logistic One, trucking is not a job; it's a way of life, a career, and essential part of the American economy. This attitude is what separates Logistic One from its competitors. It is the difference between toil and fulfillment, between service that is adequate and performance that is excellent.
The effect of Logistic One's positive attitude is apparent in all the key indicators. The company's on-time record is one of the best in the industry. Its safety rating is among the highest. Freight claims are non-existent and the annual percentage of driver turnover is low by any standard.
Running a successful trucking company today takes more than good tractors, trailers and drivers. It takes a willingness to change with the times. Here too, Logistic One excels. The company's management has always viewed change as a normal business process, where growth and diversification are determined by customers' needs.
Logistic One offers dedicated fleets, just-in-time deliveries, LTL capability in certain lanes, team drivers and system-wide satellite communications.
It's hard to imagine where the future will lead technology and the trucking industry. But wherever it is, Logistic One will be there as well, in step with the cutting edge. Of course, not everything is subject to change; Logistic One's founding principles – that promises that customers will be honored, that transactions will be honest, that employees be respected, and that relationships are based on trust – all remain unaltered from their inception almost a decade ago.
MISSION STATEMENT
We are here to serve you today and the years that follow. You can rely on Logistic One Ltd. as your long-term transportation. We build long-term relationships by providing effective solutions for our customers' needs.
Logistic One Ltd. conducts its business in the highest ethical manner and is committed to total customer satisfaction. We pride ourselves in our quality on-time performance.
Transportation directly impacts your ability to efficiently operate your company. The carrier you choose can coast significantly more than just a rate per mile. Whether it is our proven customer service or our solid asset base, you can rely on Logistic One Ltd. to eliminate your transportation problems.
Facility
Outside trailer storage is paved making for less wear and tear on our equipment. Our entrance and exit gates are motorized with a control panel located inside the building.
Our office facility has been equipped with state-of-the-art video surveillance of the grounds and warehouse. Security is a priority to us.
Warren Michigan Facility
Our Warren MI Facility, has 25000 SQ FT of warehouse available with 50 docks and state of the art security system.  We offer cross dock, warehousing and skid in skid out services to all our clients.
Laredo Texas Facility
Our Laredo TX Facility, has 12000 SQ FT of warehouse available with 4 docks and state of the art security system.
Saint Charles MO Facility
Our Saint Charles MO Facility is strategically positioned in the middle of the country for easy drop and hook and mission critical load re-power.
Our equipment meets or exceeds federal guidelines for emission control and safety. Our equipment is maintained to the highest industry standards, utilizing in-house factory-trained mechanics and authorized service centers while on the road.
Equipment
Our tractors are equipped with anti-lock brakes, roll control, and traction control. All trailers are air-ride equipped.
Power units are state-of-the-art vehicles offered by Volvo and Kenworth. Fifty percent of our units are equipped with king-koil thermal, which adds to our fuel efficiency and eliminates idle time.
Tractors 2005 and newer. Volvo, Peterbuilt, and Kenworth. The latest and cleanest units available.
53′ dry vans 2006 and newer. Wabash and Transcraft. Equipped with air-ride, wood floors, and anti-lock brakes.
48′ drop-deck trailers 2007 and newer. Anti-lock brakes and air-ride equipped.
Curtain-side trailers 2007 and newer. Anti-lock brakes and air-ride equipped.
Straight trucks. 24′, 26′, 28′, Some are equipped with sleepers. All are equipped with air-ride.
Freightliner cargo vans.
Reefers – equipped with air-ride and thermo-king units.
All of our power units have a geologic tracking device for up-to-the-minute location information. We provide all of our drivers with two-way communication.
Safety is the highest priority at Logistic One. The safety of all personnel, our customers, and other highway users are paramount. Safety is and always be an integral part of operations and the policies, procedures and programs governing our business.
SAFETY
We believe that safety is the responsibility of every level of management. It is the responsibility of all managers to:
Provide and promote a safe work environment
Provide all necessary and required personal protective equipment
Provide all necessary safety training for:

Lifting
Moving
Walking
Entering and Exiting tractors and trailers

Provide all necessary safety training through

Monthly safety letters
Quarterly safety classes
Log book training
Vehicle inspection classes
Promote safety and eliminate unsafe acts through:
Immediate response, no matter how or when an unsafe act takes place
Corrective training and customer conduct training
A strict policy on disciplinary actions

Written warning
Suspension
Termination (based on the severity of the offense)
Abide by all federal and local laws and regulations
Enforce all rules and regulations set forth by the FMSCA as required by the U.S. DOT
All laws governing interstate commerce and transportation of goods
Insist upon an un-parallel commitment to safety from everyone in our organization. From our CEO to our night janitor, our company has a zero-tolerance policy in place for the use of drugs and alcohol.
To further this policy, every employee is responsible to:
Maintain a safe environment for all people
Work in a safe manner in accordance with corporation accident prevention policies, procedures, and programs
Comply with safety, health, and environmental laws and regulations
Managing and working with the commitment to safety will contribute to the improved efficiency of our operations; ensure the future success and prosperity of our employees, customers, company and the community. We, the undersigned management if Logistic One Limited, do hereby fully commit ourselves to safety through this policy:
SAFETY PROTECTS OUR MOST IMPORTANT ASSET………..OUR PEOPLE.